Toronto, ON Commercial Business Warehousing Services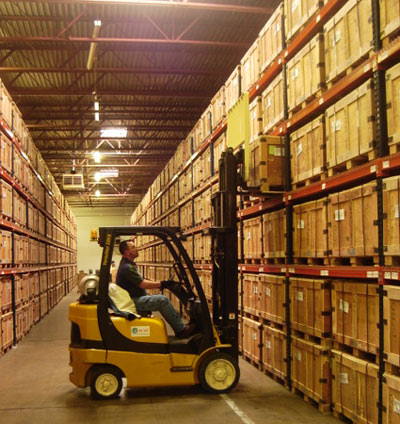 ESSA Freight Services is a leader in cross-border warehousing services. We feature more than 100,000 square feet of space in our spacious and secure facility. Toronto-based businesses that provide international shipping can use our protected space to store their items before shipment. Our warehouse is clean, dry, and heated, so our customers can rest assured that their goods are optimally stored. With ESSA Freight Services Toronto warehouse services, your company can provide speedy international shipping service, and we'll even help you keep track of your inventory. If you've got truckload after truckload of product to store, we've got the space and we even feature international shipping solutions designed to enhance your business.
Cross-Border Warehousing Services in Toronto
With our convenient location near the U.S. border, ESSA Freight Services can help ease obstacles associated with international shipping. Companies that regularly ship across the border can use our facility to store their items until shipment time. We regularly send trucks across the border with our clients' shipments. Because we are fully aware and up-to-date with international shipment laws, we can expedite your international shipping process. With our cross-border warehousing services, companies get much more than simply a clean, dry space to safeguard their goods.
Broad Spectrum of Inventory Services
ESSA Freight Services is pleased to offer inventory services to complement our cross-border warehousing services. Our technicians will track your goods electronically when they arrive and leave our facility. We can provide our customers with accurate inventory and shipment reports on demand. Additionally, we can provide labeling and packaging services, distributions solutions, and other services that make your international shipping services expedited and compliant with all applicable shipping laws.
For convenient and reliable Toronto cross-border warehousing services, contact ESSA Freight Services. We offer competitive rates and are happy to customize our clients' experience to suit their specific warehousing and international shipping needs.