Distribution Services For Buffalo, NY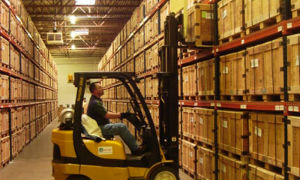 Looking for reliable distribution services in the Buffalo, NY area? Rely on ESSA Freight Services! Our distribution services will help get your freight to its destination quickly and efficiently. We do this by taking a dynamic approach to all of our shipping services. We have various methods in place to bring you the most reliable services at rates that are affordable.
Our Freight Distribution Services Include
Truckload brokerage
Trucking
Less-than-truckload
Intermodal rail services
Small package
International ocean
Supply chain optimization
These are all elements we consider in our distribution process to strategically get your products through the correct channels to your consumers. We take pride in providing effective packaging, storage, order fulfillment, and distribution.
Strategic Location

One of the biggest advantages of ESSA Freight Services is our strategic location near the Northern border of the United States. Allowing us to more efficiently handle cross country distribution services.
Our location is only 1.5 hours away from Toronto, and a 1 day drive from 60% of Canada's population. On the other side, we are one day drive away from 50% of the US population.
With our strategic location, we frequently serve customers in Buffalo, Niagara Falls, & Tonawanda, NY; Brampton, Hamilton, Mississauga, St. Catherins, Toronto, & Vaugn, CA.
Contact Us
We have a highly trained staff that works hard for our customers and cares for their success. Ever since 1946, we have enjoyed working with a close relationship to our customers and providing them with effective distribution services that help enable their businesses. Now, let us help enable yours! Call us today to discuss your distribution needs! We look forward to serving you and building a lasting relationship.
---
Service Areas
USA
Buffalo
Niagara Falls
Tonawanda
Canada
Brampton
Hamilton
Mississauga
St. Catherines
Toronto
Vaughn