Package Fulfillment Services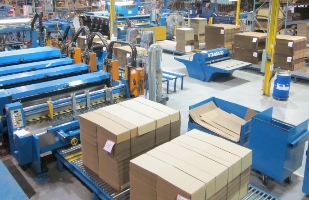 With over 6 decades of experience, ESSA Freight Services is a well-known packaging and shipping specialist in Canada and USA. We never compromise on service and customer satisfaction. Packaging can be a ticky business to get into, especially when you are trying your best to keep cost down and scale up in your business. With multiple businesses needing space on the trucks, you have to think of the most efficient and effective ways to pack your goods so the price can come down, the items can be packed safely, and the usage of space is at maximum efficiency. To put it simply, many people, especially small businesses or businesses just starting out don't have the time, resources, or expertise to fully optimize packaging. But, when you rely on ESSA as your packaging fulfillment partner, you will find the most optimal uses for space, material, and costs. In fact, we offer many services that will make your warehousing, packaging, and shipping needs easy.
Our expert consultants can evaluate your packaging requirements, and provide you with recommendations that will protect your products while saving your company money on its packaging supplies. ESSA offers an abundance of packaging materials to fit any object you have. We use what is best for your products to give you confidence and security when trusting us to package your goods. Our end goal is to get your products to their destination safely. ESSA has reasonably priced services, this ensures you are getting the best deal and while also using a service you can trust.
For more information on ESSA's packaging services, contact us today!
Check Other Services We Offer
---
Service Areas:
USA
Buffalo
Niagara Falls
Tonawanda
Canada
Brampton
Hamilton
Mississauga
St. Catherines
Toronto
Vaughn