Burlington, ON Cross Docking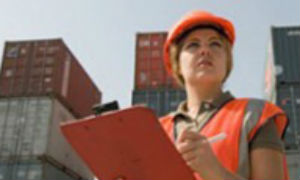 Looking for ways to streamline your order fulfillment process? Here at ESSA Logistics, our team of professional logistics experts can help you improve your customer satisfaction rates and increase the efficiency of your operation while reducing your warehousing costs with Burlington, ON cross docking services.
The Roots of Cross Docking
The practice of fast-tracking goods by unloading items directly from one truck, rail car, or shipping container onto another one has been used for over a century, and thanks to the many benefits it provides, cross-docking is once again becoming a popular logistical solution for LTL freight.
During the mail-order boom of the late 1800s, the United States Postal Service began transporting parcels directly from their rail cars onto other rail cars and delivery vehicles out of necessity - they simply didn't have the warehouse space available to actually store the influx of parcels filled with items ordered from the Sears catalog!
Thanks to the success of this new freight management solution, the United States Army also adopted this practice, while Wal-Mart led the way among retailers wanting to streamline their supply chain through improved logistics by establishing massive cross-docking facilities across the county.
Benefits of Cross Docking Services
Loading, and re-loading items as quickly as possible through a cross-docking facility offers a number of benefits to your company, including reduced material handling costs. Cross-docking buildings have loading bays on either side of a long, narrow staging area to make the process of moving freight from one truck to another as quick and seamless as possible.
Another notable benefit of fast-tracking freight handling is the speed - there's less time spent during the actual shipping process, which allows you to get your products to your customers quicker than with other forms of order fulfillment, giving you a competitive edge.
Contact Us
To learn more about how you can cut costs and improve customer service by integrating Burlington, ON cross docking into your operations, call us at 1-800-627-3664 or send us a message here.