FBA Warehouse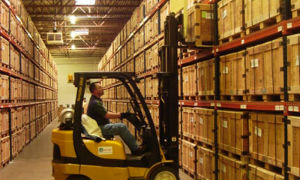 If you are using Amazon for an online presence that has ecommerce capabilities, you've likely explored the need for inventory shipping and storage. As you scale your online store up, storing products and shipping them out effectively can become more and more difficult. However, you can rely on ESSA Freight Services to be your FBA warehouse.
Warehouse For FBA Forwarding In Buffalo, NY
Warehousing services can be paramount to an online business as scaling takes place. Choosing ESSA as an FBA warehouse can help you:
Maximize inventory potential
Minimize carry costs
Reach large amounts of U.S. households in 2 days
Flexibility within storage
Achieve competitive pricing
We have helped many businesses run a successful online storefront with our knowledge and networks with Amazon. We proudly serve the Buffalo, NY area with optimal storage solutions in our warehouse. Once your products are purchcased through your FBA storefront, we quickly move your inventory to an Amazon distribution center where your products are sent to your customers. All this can be done while you focus on growing your brand, business, marketing efforts, and customer acquisition.
Call Us For A Consultation
If you would like to speak with an expert about our Amazon warehousing capabilities, contact us today. You will speak to someone who is here and knows the business first hand rather than being routed to a call center.