Amazon Freight Forwarder
It's no doubt that Amazon can't store all the products on their website. Amazon Freight Forwarder services by ESSA logistics help in warehousing such products until a customer orders them.
ESSA Logistics Offers Efficient FBA Forwarding Services
We are an Amazon Freight Forwarder, helping businesses to store products in our warehouse and fulfill orders safely to your customers.
Since 1946, we have grown from humble beginnings into a full-service logistics group and one of North America's largest shipper associations.
We Easily Adapt to Your Business Needs
ESSA is intent on fulfilling your business needs, helping you leverage our services to turn over more profits. Whether you are a small or big business, we have the right freight forwarding services that are custom to your needs.
Our ranges of services include:
· Logistics Management
Certified Professionals fulfill cross-border logistics management to help transport your goods across the border, with different solutions to suit specific business needs. These solutions include intermodal rail services, truckload brokerage, less-than-truckload for smaller goods, international ocean solutions, and much more.
· Distribution
We take a dynamic approach to our shipping services to offer you reliable and world-class logistics services. So next time you are looking for reliable freight services, think ESSA Logistics.
· Warehousing
With over 150,000 square feet of secure, clean, dry, and heated warehouse space at disposal, we can help you fulfill your warehousing needs and free up some more space at your company headquarters.
· Fulfilling Orders
Essa helps you accommodate high volumes of orders by fulfilling orders through repackaging, shrink wrapping, kitting, labeling, and preparing packaging for FBA shipments, UPS, FedEx, and USPS.
· Cross-docking
Cross-docking remains your best option to take advantage of domestic carrier rates using trucks, trailers, or rail cars without the need for storage,
· Consultation Services
We can show you how to add value to your supply chain and how to leverage the current supply chain structure and processes to your advantage.
Contact Us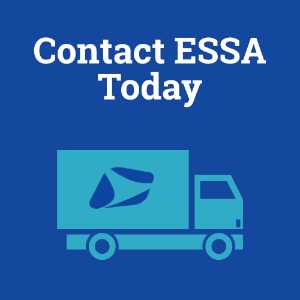 Our strategic location near the US's Northern border and only 1.5 hours' drive from Toronto helps us serve you better.
If you are looking for the most reliable partner, call us today at 800-627-3664, and we will help you fulfill your Amazon freight forwarding needs.