3PL Company Serving Buffalo, NY & The Surrounding Areas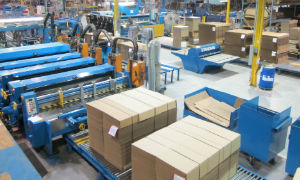 ESSA Freight Services is the premier 3PL company serving the Buffalo, NY area with a variety of 3PL solutions. With our strategic connections, we help power supply chains all around Western New York and into Canada. Our services are especially useful when shipping across the border, as we have established connections with a variety of transportation methods over many decades, and have become a reliable resource for cross border shipping.
Our 3PL Services
Since 1946, we have consistently refined our processes in the most optimal way to keep up with industry demands. Our different divisions of 3PL services are all handled by true professionals with plenty of experience. Our facility is equipped with the equipment and technology needed for fast, efficient services.
Why Choose ESSA 3PL Solutions?
Getting your products to customers quickly without delays, losses, or damage is crucial for your business. Without all the connections, equipment, packing materials, tracking capabilities, and networks, doing this well becomes a challenge. When you rely on our 3PL company, you can focus your time and energy on other aspects of your business, whether that be marketing, building up your brand, customer acquisition, and much more. Choose the professionals with decades of experience to handle one of the most difficult parts of your business.
Contact Us
Call ESSA Freight Services today and talk to us about your logistics needs.