Vaughan, ON Warehousing Services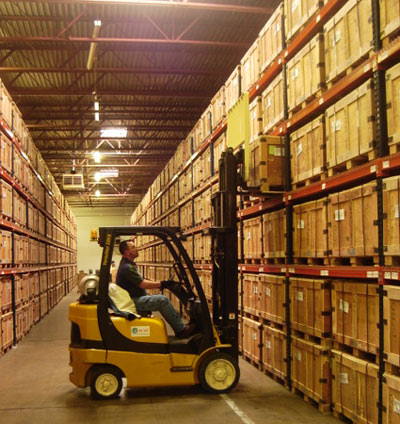 Improve how you do business, just by changing where you warehouse your products. Secure, clean and dry warehouse space is at a premium despite there being countless logistics and warehousing companies out there. Why? Because most of our competition thinks that providing warehouse space is a set it and forget it prospect. It's not so with us. We take meticulous care of everything in our warehouses and do regular checks to make sure that your product is safe and stable until you are ready to move it.
Our philosophy on logistics is why the Greater Toronto Area trusts ESSA Logistics of Vaughan, ON with their serious warehousing needs.
Warehousing Services
When you warehouse your stock at ESSA Logistics of Vaughan, you get:
Over 120,000 square feet of secure, clean, dry and heated warehousing space.
A convenient location to find, that is still safe and secure.
Proximity to the Canada-US border.
A staff with extensive knowledge of cross-border shipping and receiving regulations.
A full spectrum of inventory services.
Vaughan's #1 Warehousing Company
As Vaughan's top choice for warehousing, we think every business client should know what they are getting when warehousing their precious cargo anywhere. Do you know who you are dealing with and who will be in contact with your products? How secure is the storage facility?
There's a big part of your business that is out of your control when you warehouse items and it's your chosen company's responsibility to make sure you know if there are any issues or concerns with your property.
ESSA Logistics has a team of dedicated staff that takes care of customers as if they were family. We respect and admire the business efforts of all our customers and we truly want them to succeed when they do, we do. That's why we handpick a staff of warehouse personnel, certified transportation brokers and a professional administrative staff that cares as much as management does.
Contact us today to see how we can help you with warehousing and logistics services. No load is too big, and no company is too small for us to work with.