St. Catharines, ON Logistics Management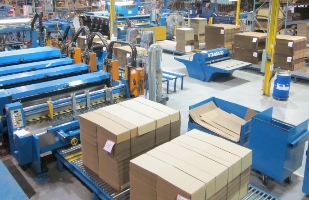 Logistics management is crucial for just about every business, helping you get your products from the manufacturing plant to your distributors and to your customers in an efficient and timely manner. If there is a snag at any point in the supply chain, you run the risk of disappointing your customers, possibly risking them switching to one of your competitors.
Here at ESSA, we offer a range of freight transport and logistics management services to help your St. Catharines, ON business. We work with clients throughout Canada and the United States, so we are uniquely equipped to handle international shipping, cross-border logistics and more.
Grow Your Business into a Global Power
It's great to get your products in front of customers in your local area, but to truly grow your business, you need to start looking farther afield. That's where our cross border logistics services come in. We'll handle all of the details for you; all you need to do is tell us where your products need to go and when. We'll take care of the planning and management of all your shipping needs, letting you focus on the core aspects of running a global business.
When you work with us, you'll have the power of our dedicated customer service at your back at all times. Your account manager will remain in close contact with you so that you always know what is going on with your products and can verify that everything is being delivered on or ahead of schedule. We'll keep you updated at all times.
Get Started Today!
We welcome you to get in touch with us to learn more about our international shipping, logistics management and cross border logistics services. We'll take the time to understand the unique needs of your particular business so that we can develop a customized service plan to meet your needs. Before you sign anything, we'll answer any questions you may have about our company, our services or logistics management in general so that you can make an informed decision about working with us. Reach out to us today to get the process started.