Richmond Hill, ON Warehousing Services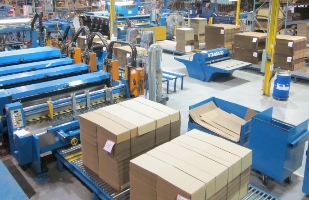 ESSA Logistics is the new warehousing company on the block in Richmond Hill, ON but that doesn't mean we're new to providing superiors warehousing services. We made our name in the US and now we're setting up our clean, spacious, heated and supremely protected warehouses in Canada to better serve our customers who do business on both sides of the border.
We're here to serve you but we have to know what you need first. Call us at 1-800-627-3664 to get in touch.
Warehousing Services in Richmond Hill, ON
ESSA Logistics provides thousands of square feet of quality facilities and professional support services to meet the unique needs of each of our clients.
This is no set-it-and-forget-it operation. We actually sit down with our clients to talk about their business, the products they offer, and how we can help them build their dream company with better warehousing services, right in the Greater Toronto Area.
Our expertise in the logistics process means our clients get better:
Warehousing
Transportation
Shipping
Distribution
Our Warehousing Company Can Help You
We started in the United States, and we've planted new roots in Canadian soil because US/Canadian border logistics is what we specialize in. That means you can house product in our Richmond Hill, ON location and trust us to deliver it to your customers south of the border at any time.
We have a lot to offer, Canada! ESSA Logistics in Richmond Hill, ON is only 90 minutes away from our closest warehousing facility in Buffalo, NY. That makes us the perfect warehousing company choice if you need to move products from Canada to US customers in one day.
Want to know what else we can do? Contact us today and one of our warehousing and logistics experts will get in touch with you.