Order Fulfillment Services For Niagara Falls, NY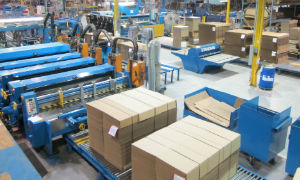 Are you looking for order fulfillment services for Niagara Falls, NY or throughout the Western New York area? ESSA Freight Services is here to help you pack and ship orders so you can turn your attention to your business. We have many shipping and packaging options to choose from, which will simplify the whole process. We are the experts in fulfillment who can help your business throughout Niagara Falls, NY.
Order Fulfillment Services Offered
We offer many services from storage and processing orders to shipping and tracking. Our services allow you to free-up time that can be better spent on operating and growing your business. This is effective because at ESSA Freight Services, we are experts in fulfillment, distribution, shipping, tracking, & storage!
Our Fulfillment Warehouse
We have a fulfillment warehouse with lots of staff, items and equipment needed to properly pack and ship many differnent kinds of orders. Our team can even help handle different types of returns. Since we have been working in the field for a while, we have figured out the best practices and and optimal packing and shipping methods to help your business. Besides our great services, we have a well heated, clean adn dry warehouse to store all of your products.
Contact Our Team
Our Fulfillment company has been in operation since 1946, giving us many decades of experience in the industry. We have learnd and grown with the industry, and are here to help your business. Give ESSA Freight Services a call today!