Oakville, ON Logistics Management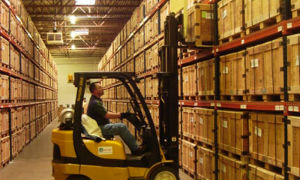 Logistics management is a critical component of many businesses, particularly those in the retail space. Moving your products from one area to another, and even internationally, can be a complicated process involving the tracking and management of your inventory throughout all stages of storage and transport. An experienced logistics consulting company like ESSA Logistics can take the pressure off of you so that you can focus your efforts on the day-to-day aspects of running your business.
Comprehensive Services
Here at ESSA Logistics, our logistics management services cover the full scope of the transport process. From the moment your products leave the factory until the moment they arrive at their final destination, we take care of everything for you. We even have climate-controlled warehouses in which you can store your products throughout their journey. With over 60 years of experience in the logistics consulting industry, we have the expertise to handle virtually any shipping job you need.
Our Fleet
We strive to keep our fleet of trucks and vans at the highest level of quality. Your products are important to your business, and we treat them as such. Our ultimate goal is for your products to arrive in as perfect condition as when they first came out of the factory. In addition to our own fleet of trucks, we also maintain relationships with a variety of air and sea transport companies to handle longer transfers as needed. Thanks to the high volume of shipping orders we handle on a daily basis, we are able to leverage that bulk buying power to keep our rates as affordable as possible for your business.
Trust the Experts at ESSA Logistics
We are proud to offer our logistics consulting services to customers in Oakville, ON, and the surrounding areas. We can deliver products throughout Canada and the United States, and even around the world. We have the experience and commitment to manage even the largest orders throughout the entire transport process. To learn more about our services and how we can help your business, contact us to request a free quote.