Kitchener, ON Warehousing Services
How can our warehousing company help you to safely and efficiently move your products across the border with ease? With our 120,000 square foot secure, clean, modern, and heated warehouse available to you right across the border in Buffalo, NY, our prime location is the ideal portal to ship your products to your destinations in both the United States and Canada. Our Buffalo site is within a 24-hour drive of half the population in the U.S, and 60% of the population in Canada.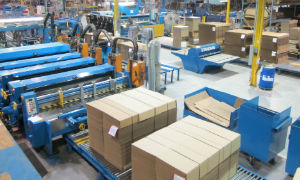 The Best Warehousing Company Kitchener ON Operations Need
Let ESSA Logistics be your complete transportation and shipping solution, as well as your portal to international transport. Because we have such a complete logistical operation and shipping network, including both over rail and sea, that has been optimized and perfected since 1946, we have laid all the groundwork for 100% efficiency and reliability to get your product from Kitchener to its destination. Send your trucks to us, just across the border, or we can send ours to you. Once those trucks arrive, we work as a brokerage entry into the US. You can then store your goods in our warehouse. We can provide comprehensive services as well including deconsolidation of your volume shipments into less-than-truckloads and small packages to ship through the US directly to customers. This provides you with access to very competitive US shipping rates.
We reduce the amount of time and money you pay for shipping your products into and around the US, and our experience, optimization, and reputation ensure its arrival. Nevertheless, we also have a web site where you can track, in real time, the whereabouts of your cargo. We also offer the same comprehensive services to those Canadian importers and US exporters who need a streamlined and efficient way of moving products into Canada.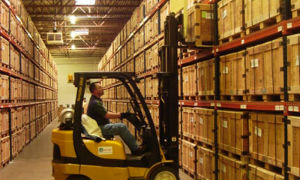 Put Our Kitchener ON Warehousing Services to Work for You
As a company that handles it all, including cross-border transportation, fulfillment, warehousing, distribution, cross-docking, container loading, contract labor, and much more, you can trust ESSA Logistics with your next delivery. We've provided exceptional service to the community for 70 years. You can depend on us for professional, affordable service customized to meet your individual Canadian and US shipping needs. Call us today at 1-800-627-3664 and let's get to work, getting your product to work.