Kitchener, ON Logistics Management
Is your Kitchener business looking to easily and efficiently store and transport merchandise? Do you want to know that your merchandise will be handled with the greatest of care and always arrive where it is supposed to when it is supposed to? If so, then you should trust your logistics services to ESSA Logistics, the most trusted name in logistics consulting and management in Ontario.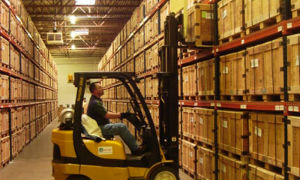 Modern Warehousing Services
ESSA Logistics is a leader in logistics management and logistics services in part because it uses the most modern warehousing resources and practices. All of our warehouses are clean, temperature controlled, and meticulously monitored. All goods stored in our warehouses are electronically monitored 24 hours a day and our staff is trained in modern cleaning and transportation techniques to ensure the safety of merchandise in the warehouse.
Electronic monitoring doesn't just allow us to know where your merchandise is, it also allows you to know where it is, from the moment it enters our warehouse until it reaches its final destination. All customers of our logistics management services are able to access a personalized web page that provides up to the minute tracking for their merchandise. This keeps you informed and lets you keep your customers informed.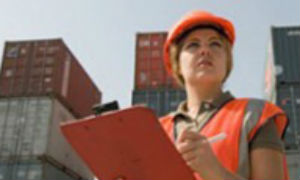 International Logistics Consultation and Services
In addition to providing top-quality logistics services, we also provide top-quality logistics consulting for our customers, particularly in regards to international transportation. At ESSA Logistics, we have a sophisticated network of warehouses, vans, and transportation contracts that allow us to easily transport any type of merchandise, safely and quickly, both within Canada and internationally to the United States.
As part of our services, we provide logistics consulting to help your business be as efficient as possible and to ensure that you don't get caught unaware by domestic or international shipping regulations. With ESSA Logistics providing logistics services for your business in Kitchener, Ontario, your goods will always be delivered by the fastest, most budget-efficient means possible, will always arrive on time, and will always have the proper documentation to ensure that they aren't held up due international regulations.
For More Information Contact ESSA Logistics Today!