Kitchener, ON Freight Shipping Services
At ESSA Logistics we believe that freight shipping should be easy, fast, and inexpensive, even if you are delivering internationally. That is why our freight shipping company specializes in efficient and optimized shipping both domestically and internationally. We have built an infrastructure that is both large and provides individualized shipping solutions for your business's needs because we understand that your company needs freight shipping services that are not only reliable but tailored to your business.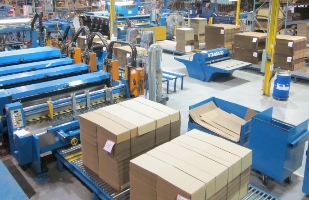 ESSA Logistics Shipping Infrastructure
At ESSA Logistics, our freight shipping company combines excellent transportation options with great warehousing techniques, and a detailed knowledge of both domestic and international shipping laws to ensure that our clients always get fast reliable freight shipping.
Our transportation options include all of the following:
A fleet of vans (many refrigerated) that can reach half the continental United States in 24 hours
Multiple contracts with rail companies servicing Canada and U.S.
Multiple contracts with reliable sea shipping companies that can provide international shipping to distant locations
This variety of options allows us to offer efficient, low cost, fast shipping on every delivery.
Furthermore, we own modern warehouses in both Canada and the United States. These warehouses are all temperature controlled, dust free and carefully monitored. This ensures that freight is undamaged during its short time in storage, and our modern warehousing techniques shave precious time off the transportation.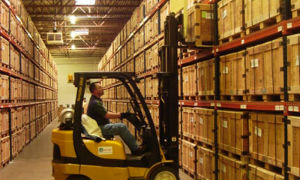 Personalized Freight Shipping Services
Despite this massive infrastructure, we offer very personalized services for the Kitchener ON businesses that use us for freight shipping services. All of our clients can track their freight from a personalized web page from the moment it arrives at our warehouses until the moment it reaches its destination. Furthermore, our freight shipping company will provide personalized consultation and advice on how to best comply with all domestic and international shipping regulations. This helps your company avoid red tape while shipping freight.
Get Started Today
If you want to ensure that your company has a reputation for timely, low-cost deliveries, contact ESSA Logistics today to handle all your freight shipping services in Kitchener, Ontario.