Guelph, ON Warehousing Services
With our warehousing services, transporting your goods inexpensively, efficiently, and quickly is never a problem. Our team also provides comprehensive logistics as well as packaging services in addition to our warehousing, making us a complete solution from you to your destination. When it comes to choosing a warehousing company, businesses, and shippers in Guelph, Ontario you will find our services ideal for your business.
Why Call ESSA for Warehousing Services?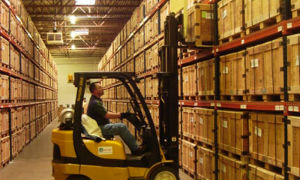 ESSA provides an incredible opportunity for your business. We have 120,000 square feet of space in a heated, dry, and secure warehouse located right in New York's Buffalo area. This location makes transporting and warehousing materials crossing the Canadian border easy to do. Our location is less than an hour and a half from Toronto and easily within a day's drive of half the population in the United States, and 60 percent of Canada's population.
We offer one or all of our services and solutions to every company we work with, allowing you to choose the services you need, minimizing your budget. This includes providing Canadian shippers, sending truckloads of products to our warehouse, a brokerage entry service. We also store and de-consolidate the volume shipments you deliver into less-than-truckload and small package shipments. We'll then help ship them to the customers in the US you've contracted with. We can also arrange transportation of your product or goods to our facility.
We streamline the process of moving products. When you have a US warehouse presence, your customers can even pick up items at "your" American site. We can provide you with an American address, and even a virtual or physical office in the States. This saves time, reduces costs, and improves overall logistics for your organization.
Let ESSA Go To Work For You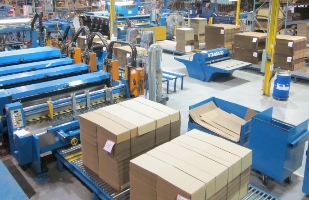 In Guelph, ON warehousing services from ESSA are just what you need. We're a shipper's association member that's been in business since 1946. We only use the most experienced warehouse employees and certified transportation brokers. Talk to us about your needs, and let us offer a flexible service for cross-border transportation, distribution, warehousing, pick and pack, labeling, fulfillment, container loading, and much more.
When you need a warehousing company in Guelph, ON, contact ESSA for a company that has a huge presence and a large logistical network, yet offers customized solutions for your business needs.