Fulfillment Packaging Solutions
Advanced Logistic
Warehousing
Strategic Location
Operating Since 1946
Strategic Contracts and PArtnerships
Charitable Donations and Community Support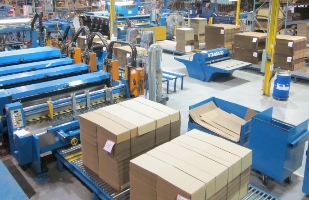 As consumers, we often think that shipping products is as easy as buying them online. Though buying products online is simple, there is a lot that goes into the shipping process. Especially if you are a store owner who is handling large quantities of orders or you have products that require storage. To find the best shipping rates at the fastest time on your own would be a huge burden and oftentimes a stressful one. The logistics team at ESSA Freight Services are here to make that process much easier for you. Our logistics division are excellent at providing all the fulfillment packaging solutions you would ever need!
We will effectively store your products, package them up, and ship them out in a way that saves time, space, material, and money. There are so many factors that go into a successful shipping plan. Everything from the size and weight to the location and timeframe of required shipping that goes into calculations and finding the fastest delivery path. Another factor to consider is that other businesses will end up sharing the same trucks. As a business owner, trying to calculate all the best rates and scenarios will be increasingly difficult as your business scales up. But our fulfillment packaging solution allow you to scale up without having to worry about missing the best rates. You can then spend more time focusing on growing the business.
Still Want More Information?
No problem! Give us a call and let's talk about what you need. We can even provide you with a quote. To make things better, we have a strategic location near the Canadian border, making cross-docking services much simpler. We invite you to take a closer read at our different services for more information as well. We look forward to working with you!