FBA Warehousing Toronto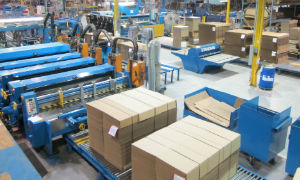 Do you sell products through Amazon? Are you planning on selling products through Amazon? Whether you are currently selling or planning to sell in the future, you will want to have products stocked and ready to go. This can be challenging when space is limited at your home. Time and efficiency in shipping can also play a major role in how smoothly your online Amazon store runs. ESSA provides FBA warehousing services for the city of Toronto. With our FBA warehousing services, you can easily store and ship products to Amazon for your store.
Our logistics division helps keep track of the small details that go into shipping. We find the most efficient way to ship. Every truckload has valuable, limited space. Freight size and shipping frequency will also play a part in the cost. ESSA can run a supply chain optimization check to find the best solution for your needs. This is a major perk for our warehouse. Having been in the warehousing industry for so long, we have established partnerships with various companies to bring you the lowest prices possible.
About Our Warehouse
We are perfect for FBA warehousing services. Our warehouse provides over 150,000 square feet of space. Our facility is secure, clean, dry and heated during the winter. We have many years of experience with consulting and logistic service, even cross-docking, making us a valuable resource for your shipping needs.
Contact Us
If you are a small business or a large company with high volume of inventory, you can trust ESSA to be your perfect partner. Contact us to get a quote. Or, if you don't know where exactly to start, call us and we will discuss your needs to see how our services can be a good fit for you!