FBA Warehousing Services For Niagara Falls, NY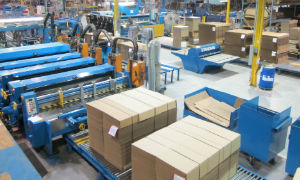 When you are looking for FBA warehousing services in Niagara Falls, NY, think ESSA Freight Services. ESSA provides a variety of warehousing services, including that of amazon warehousing services. If you are starting or have a "fulfillment by amazon" store and you need product warehousing services to forward your products to amazon for fulfillment, then rely on ESSA. We have all the necessary tools for warehousing, packaging, tracking, transportation, logistics, and so much more.
The ecommerce business is much easier on the consumer side. You press a few buttons and products show up at your door. But there is a whole science behind the scenes. Every inch of space on a truck matters. ESSA understands the importance of timeliness, which is why we are able to quickly get your products forwarded to Amazon for shipping. We all know Amazon is quick to ship items out, and we use our strategic network of connections to do the same.
A great way to cut down on Amazon's packaging fees is to use a 3rd party warehouse, like ESSA. Having the equipment to meet the requirements for packaging is also very important, especially when moving large quantities of inventory.
About Our Shipping Company
We have been in the industry for over 75 year, gaining strategic partnerships with different methods of transportation companies, refining our logistics processes, and building an inventory of machines and equipment that help with all of our services. We are able to provide fast turnaround times so your customers are not enduring long wait times. Our strategic location near the border allows us to provide cross border shipping services to and from Canada much easier than further companies.
Contact Us
Get in contact with us today! Call us or send us a message about yourself and your inventory. We will respond to you shortly and will look forward to helping your online business move products quickly through Amazon. If you are in the Niagara Falls, NY area, rely on Essa Freight Services for your FBA warehousing needs today!