Brampton, ON Cross Docking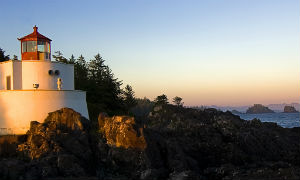 Do you need a logistics company who can unload your product or materials and re-load onto other outbound trucks, trailers, or rail cars? With or without storage in-between, cross-border trips or not, Essa has you covered.
Brampton, ON Cross Docking
When you need a point of contact for your shipments in Brampton, you'll find that Essa does it best with on-time labor and organized logistics that keep your stock moving with little to no downtime. Even when weather hits, our large Brampton, ON facility keeps business moving forward when other logistics companies fold.
#1 in Cross Docking Services in Southern Ontario
Who is the top dog when it comes to cross docking services in Southern Ontario? You won't find a more friendly and experienced staff who eager to fill your business transportation needs than ESSA of Brampton, ON. You may have heard that we are the top logistics company in the USA, but we're all over Canada as well.
ESSA is strategically located along the US-Canada border, and all throughout western New York but our logistic consulting services help clients all over the world. Our location is just outside Buffalo towards the west border of New York State. Our proximity to the Canadian border gives our company the ability to service Canadian businesses, and from this location, we service clients on both sides of the US-Canada border.
We provide leveraged transportation rates that power clients towards efficiency at discounted prices. Each warehousing and shipping task is handled with every precaution to maintain quality. We help businesses thrive by delivering goods to their destination fast and efficiently. Furthermore, every client receives a collective commitment from ESSA employees of consistent logistics performance. If you are locted in Brampton, ON, call 1-800-627-3664 to start becoming one of our valued clients or use our contact page to leave us your business name and number and we'll call you back as soon as we can.