ESSA Transport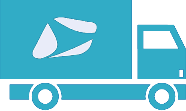 ESSA Transport is ESSA's trucking division with 48 state contract authority. ESSA Transport specializes in truckload freight, volume LTL, expedited and refrigerated loads. If you are ready to move your freight across the country or just across town, give ESSA a call to discuss availability and rates.
Let ESSA help minimize your outbound transportation costs. We can help select suitable local carriers, determined by your companies specific requirements. This approach avoids investment in physical transportation assets and allows you to choose the cross-docking carriers that will maximize service and value.
View Our Full Range Of Shipping Services
Transportation Services
In-house contract carrier
Same day shipping
Cross-dock
Advance ship notices
Liftgate services
UPS, FedEx, USPS
Rail Services
Moving freight by rail can be significantly more cost effective than by truck. This is especially true for heavy, bulky items that need to travel long distances along with the fact that fuel prices continue to rise. ESSA's location, adjacent to the Norfolk Southern and CSX rail yards enables ESSA to offer very competitive intermodal rates and service.
Contact ESSA Logistics for Your Cross Docking Transport Needs
We are here to help your company succeed with shipping and distribution. Contact ESSA Logistics today for more information.