Consulting Services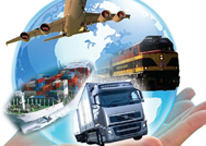 ESSA has an established relationship with Supply Chain Optimizers (SCO). Members of ESSA receive special discounts on SCO services. SCO specializes in neutral assessments of current supply chain structures, processes and methods; identify areas that require further attention and optimization. SCO provides tailored solutions to complex issues, so that you can focus on optimum management of your supply chain. We'll show you where opportunities exist both within and outside of the supply chain to add value to your processes. SCO provides expertise in both international and domestic transportation to companies involved in global trade. With our cooperative efforts, we can provide your company with all the resources you need at discounted prices. We are here for you!
Give ESSA a call for your Import, Export and Transportation Reviews – We will arrange special pricing and a no obligation consultation with Supply Chain Optimizers (SCO)
This is a sample content block. You can put anything you would like to in here.